National Maritime Day
---
India celebrates the National Maritime Day on April 5 every year. The saga of Indian shipping first started on April 5, 1919, when the SS Loyalty, the first ship of The Scindia Steam Navigation Company Ltd sailed from Mumbai to the United Kingdom (London).
ASMACS ventured into shipping business in 1984 and now has operations in Mumbai, Vizag, Dubai, Saudi Arabia, Bahrain. ASMACS services encompass Crew Manning, Crew Management, Technical Management, Ship Chartering/Ownership Ship, Repair/Maintenance, Ship Chandelling, and Riding Squad. ASMACS is committed to serving the shipping industry with high-quality services in entire business verticals for the growth of the economy.
In India, the shipping industry plays a vital role in the growth of the country's trade and commerce. India is the sixteenth largest maritime country with a coastline in the world.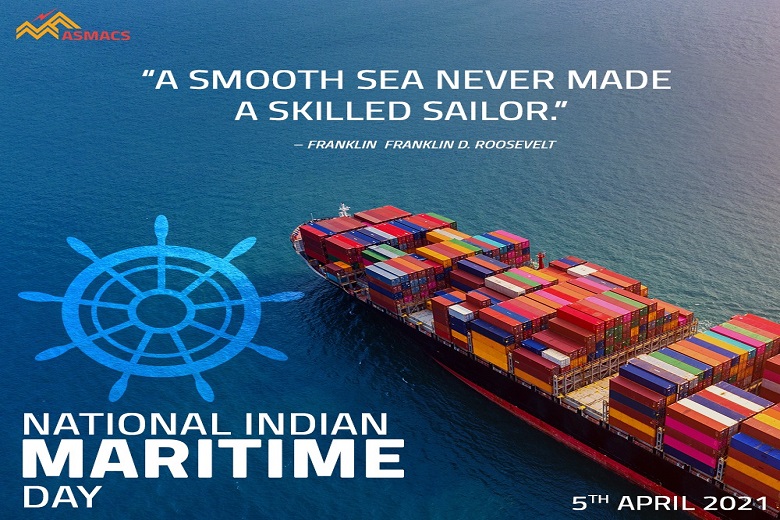 The contribution of the shipping industry to the Indian economy is immense.
If you are a potential client and would like to receive more information about our services, then get in touch with us via email and phone.
Without shipping, the import and export of goods on this huge scale would not have been possible and we would not have been able to sustain in the competitive modern world.
Shipping is one of the most cost-effective ways of transporting goods to distant countries. India achieved 15% of the growth rate in the export of merchandise making it one of the highest in the world.
Nearly 90% of the world's goods are carried by sea while air, rail and road account for the balance 10%. The construction of mega vessels has immensely helped the ever-growing globalised economy. Transporting via ships is cost efficient, safe, moves big volumes and is also eco-friendly.
Sea-borne trades continue to expand, bringing benefits to customers across the world. Hence shipping is indispensable for the growth of the economy.