Why Did It Take a Pandemic to Propel Intercultural Dialogue?
---
"The increased appreciation for creativity over the last year has made one thing clear, culture is essential to our emotional well-being, particularly in times of crisis. As we begin our journey of recovery, we must ensure that culture is not left by the wayside"
Audrey Azoulay, UNESCO Director-General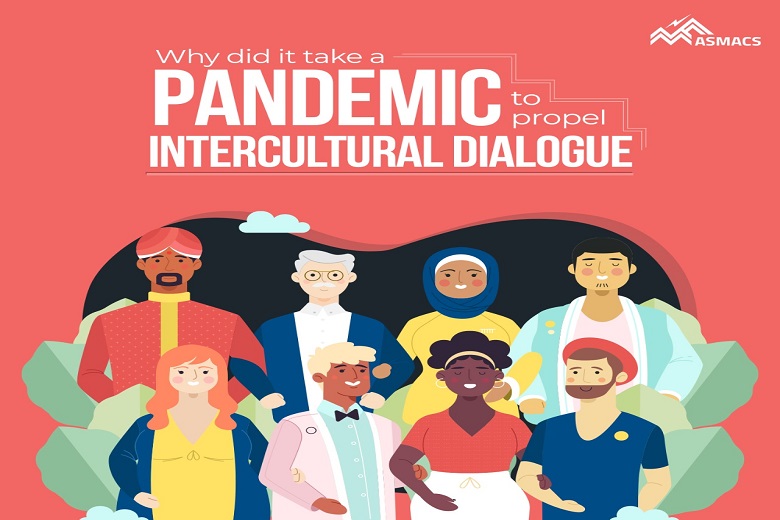 Why is 21st May so important?
21st May is commemorated as UN World Day for Cultural Diversity for Dialogue and Development ever since the UN signed the Universal Declaration on Cultural Diversity in 2001. This day recognizes the need to enhance the potential of culture as a massive drive towards achieving the cumulative capabilities of the human race. It celebrates the richness of heritage across the globe and hopes to bridge the gap between differences that have a cultural dimension. The aim is to mobilize forces that can have a thorough impact on the de-escalation of international conflicts, facilitate peace and promote sustainable development.
The question is that of safeguarding every community's right to self-preservation, especially during a health crisis. Misunderstanding cultural motivations may lead to conflicts. Conflicts based upon ill-representations and cognitive biases become difficult to unravel and hence lead to a vegetative state of cultural decay.
Thus, it becomes a social responsibility to undo the damage that is already done while preventing future damage to any cultural or creative industries.
The Problem of Culture and Inclusion during Pandemic
Cultural and creative sectors are among the hardest hit by the pandemic. The negative trends in tourism, reduction in purchasing power, and overall depletion of resources for cultural industries already living on the vestiges of financial stability, contribute to the depreciating value of art and culture. Even though technology has facilitated a massive digitalization of services, some groups are more likely to bear the brunt of the pandemic. Marginalized communities are at a higher risk of being denied healthcare and mistreated while fighting for their fundamental rights. They are likely to be treated differently in the workplaces, by not providing relaxations or lenience.
A step towards inclusion in a certain space is achieved through open but safe intercultural dialogue, establishing affirmative relationships in a heterogeneous society, and respecting everyone's fundamental rights, irrespective of their identity. One way of building positive relationships is to acknowledge the differences, unlearn the inherent biases, and relearn coexistence methods. Establishing vocal safe spaces go a long way in building trust. We can start implementing these steps in healthy workplaces where employees are mindful of their words and actions. Fostering mutual respect by undisclosed dissemination of information is the right step towards cultural inclusion.
How ASMACS Celebrates Gender and Ethnic Diversity
The crucial role played by intercultural dialogue is more evident than ever during this crisis. Gender and ethnic diversity inclusion go hand in hand with productivity and healthy intercultural interactions. With operations in 14 countries, ASMACS has always strived for the inclusion of cultural diversity in its core values by enabling people of all backgrounds with a sustainable and dignified livelihood. It celebrates the rich cultural heritage of India by employing gender and ethnic diversity in its workforce. The women empowerment initiatives by ASMACS are primarily targeted at widows and girls from the economically backward segment. ASMACS focuses on providing Corporate Social Responsibility in Livelihood for Women & has taken the initiative for the uplift of the standard of living in rural India by creating income-generating capabilities for underprivileged rural women by providing small-scale enterprise opportunities, and also improving the rural lives through Health and Hygiene awareness.
The ASMACS team is willing to sensitize people and make them aware of their rights and duties along with government entitlements to empower women on their rights for government schemes and programs to help live a better life. The quality of humanity is the foremost priority. The war against Covid-19 is a testament to unity in diversity. It is an example of our differences being in vain competence to the feats we can achieve as humankind.