---
Are you on a lookout for full-fledged catering services in Saudi Arabia?
Backed by offshore marine services and excellent support in project management, ASMACS group forays into providing proficient catering services in Saudi Arabia and is one of the leading offshore catering companies in Saudi Arabia. The asmacs recruitment agency of the ASMACS Group is a pioneer at providing you with first-rate professional Onshore and Offshore Catering Services.
From cooks, planning cost-effective menus, to utility hands assisting the cooks, or performing housekeeping duties regularly, we provide you with fully trained and proficient onshore and offshore catering personnel.
Over a period, we have gained experience and expertise by offering on-time and efficient professional offshore catering services to some of the esteemed companies. This list includes SODEXO, JAL INTERNATIONAL, PREMIER FOODS, and ALBELA group.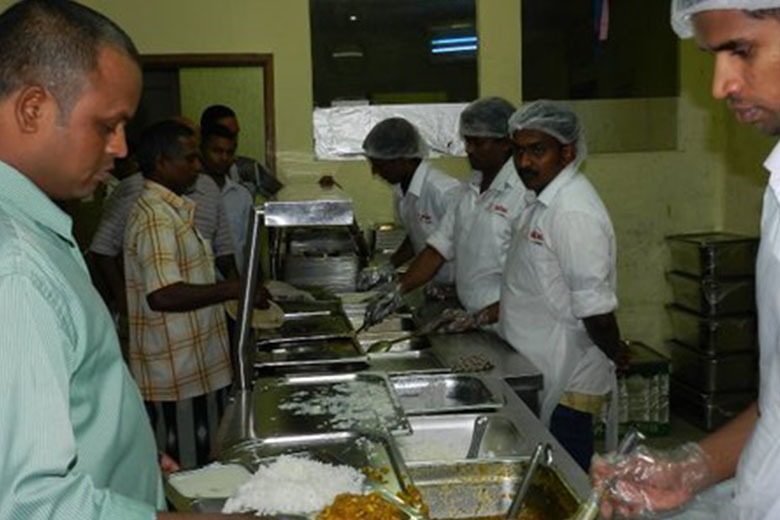 Reasons to choose ASMACS Group for catering services,
We have the right skills, years of experience, and resources required to offer seamless support to offshore operations under staffing solutions services.
We provide onshore and offshore catering services and many other support services, from laundry to site maintenance.
We take the time to understand each client's needs thoroughly and deliver appropriate menus and bespoke solutions.
If you are a potential client and would like to receive more information about our services, then get in touch with us via email and phone.
ASMACS (Albert Abela India Limited) offers the following catering services:
Full onshore catering and offshore catering services
Food Supply
Housekeeping
Laundry
Labour Supply

Thanks to ASMACS network offices within India and Abroad that we have the multinational catering professionals and skills available at our disposal.
We will be Happy to Leverage our Skills for Your Benefit