Are you searching for the 24*7 integrated Facility Management Services? Then, ASMACS is a professional player in this industry. We offer electro-mechanical services, housekeeping services, cleaning services and facility management services. All our operations are environmental friendly and all legal & statutory requirements on labor, health and safety are followed.
We provide our clients with the most appropriate solutions for maintenance, repair & refurbishment and support services in India and globally. Our team members take it as a task and challenge to provide superior quality.
We employ the best methods, accessories and equipment and support personnel's commencing. We also offer general cleaning services. Our services also comprise taking care of the property and ensuring its maintenance, proper use and appearance. As an industry-leader, ASMACS understands the importance and dynamics of soft services such as housekeeping, janitorial, gardening, pest control, waste management and others. If you want to build your brand equity and increase your employee morale, get in touch with us today.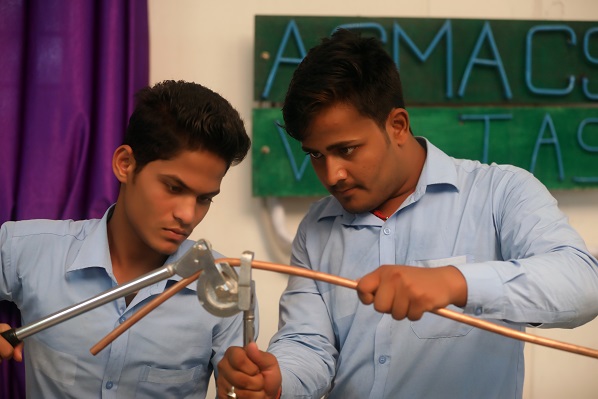 ASMACS – Facility Management Services provide
Maintenance Services
Plumbing Systems & Equipments
Energy – Electrical Systems
Building Products
Painting
Floor and Carpet Care & Systems
Windows and Window Equipment
Fire & Safety Equipment & Systems
Roofing and roof Accessories
Carpentry
Masonry
Maintenance Products
HVAC & Refrigeration
Building Automation Systems
Grounds Care & Equipments – Gardens & Landscapes
Specialized Equipment

Repair & Refurbishment
Services
Building Structure
Plumbing
Electrical
Painting
Carpentry
Masonry
HVAC & Refrigeration

Support Services
Waste Management
Security Management

Janitorial Services
Floor Care
Toilet Care
Carpet Care
High level cleaning (internal & external)
Fittings & Fixtures care
International standards training & accreditation
Periodic & permanent service agreement

Unique Services(MV Crown)
Converting decommissioned ship into a labour camp accommodation
Electromechanical work
Electrical supply through generators
Air-conditioning in the accommodation
Plumbing and painting work
Waste Management
Maintenance of vessels
Maintenance of generator

We will be Happy to Leverage our Skills for Your Benefit